Kayle's Gluten Free, Sugar Free Pumpkin Pie
POSTED BY
Erika Schultz, Denver Acupuncturist, Nutritionist
| Dec, 11, 2013 |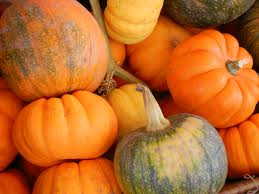 Eating healthy during the holidays can be quite a challenge, especially if you are struggling with gluten intolerance. We aim to make gluten free living easy AND delicious! Thats why we are always on the look out for new recipes, tips, and tricks to empower you with. You can find a huge collection of these gems for daily-living on our Facebook page.
This amazing recipe was shared with us by Kayle. We recently had the opportunity to try the finished product at a tea party she hosted. It was phenomenal! This pie can be eaten as dessert but it works just as well as a side for the main meal. Got great ideas like this one?
Come like us on Facebook and post them on our wall.
Ingredients
1 bag of Bob's Red Mill Gluten Free Pie Crust
12 TBS of organic butter (or 20 TBS for substituting the shortening)
8 TBS of shortening
1 quart of heavy cream (whipped topping)
4 eggs
1 can organic evaporated milk
1 can organic pumpkin puree
2 cups of sweet potato puree
¼ to ½  cup of cream (depending on the consistency)
Spices (you can use 2 tablespoons of pumpkin spice OR separate spices to create this mixture using; 3 teaspoons of cinnamon, 2 teaspoons allspice, 1 teaspoon of ginger, 1 teaspoon of cloves, 1 teaspoon nutmeg) Be creative and make the pumpkin spice the way you like it!
* Pie Crust has to chill for 1 hour
Bob's Red Mill Gluten Free Pie Crust
I used organic butter and Crisco but you can substitute the dough with more butter instead of shortening if you want.
Follow directions on back of GF crust bag and chill in fridge for 1 hour.
I  did not roll out the dough, I found it too hard, instead I pushed the dough out until it spread evenly across the pie pan using a fist with my hand.
* Pre-heat oven to 425 F
Pumpkin Pie Filling
Mix together in a large bowl eggs, pumpkin, sweet potatoes, evaporated milk, cream, and spices until smooth. If the consistency of the filling seems to be a little "chunky" add more cream to it.
Pour into pie crusts.
Bake at 425 for 15 minutes then drop temperature to 350 F for 35-45 min. If the middle is not jiggly anymore then you can take it out and let cool before serving.
Whipping Cream Topping
Pour 1 quart of heavy cream into a mixer and mix on high until whipped.
Put a spoonful of whipped cream on your tasty pumpkin pie and serve!
TAGS :
gluten free Gluten Free Pie Crust gluten free pumpkin pie pumpkin pie pumpkin pie filling pumpkin pie recipe sugar free sugar free pumpkin pie
0 Comment