Green Pineapple Smoothie
POSTED BY
Erika Schultz, Denver Acupuncturist, Nutritionist
| Dec, 12, 2015 |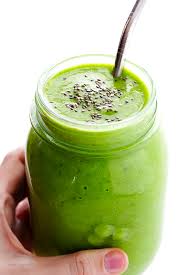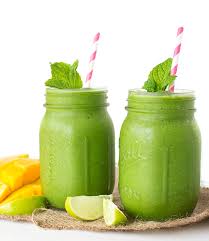 Leafy green vegetables are a great source of all kinds of vitamins, minerals, and fiber. They help the body to detoxify and boost energy levels. They are food for the good bacteria in your gut and thus help to boost your immune system.
Hard time getting in as many greens as you need? Here's an easy low sugar smoothie recipe that packs in tons of leafy vegetables.
Green Pineapple Smoothie
1/2 large avocado, pitted and peeled
1 1/2 cups (packed full) baby spinach, kale, or other on hand greens (I like the "baby" greens as their flavor is milder)
3/4 to 1 cup pineapple chunks
1 to 1 1/2  cups coconut water
1 thin slice of fresh ginger
Put the greens and ginger in first. Add 1 cup coconut water. Blend briefly. This gives the blades a chance to really pulverize the leafy greens and tough ginger fibers. Next add the pineapple and then put the avocado on top. Then add the rest of your coconut water and blend until creamy. Peel and chop the other half of the avocado and freeze it for your next smoothie.
More smoothie than you can eat? Freeze half for tomorrow!
TAGS :
green pineapple smoothie green smoothie green smoothies greens leafy green vegetables Low sugar smoothie recipe pineapple smoothies veggies
0 Comment