Food Sensitivities: what to eat- and where to get it.
POSTED BY
Erika Schultz, Denver Acupuncturist, Nutritionist
| Jan, 13, 2017 |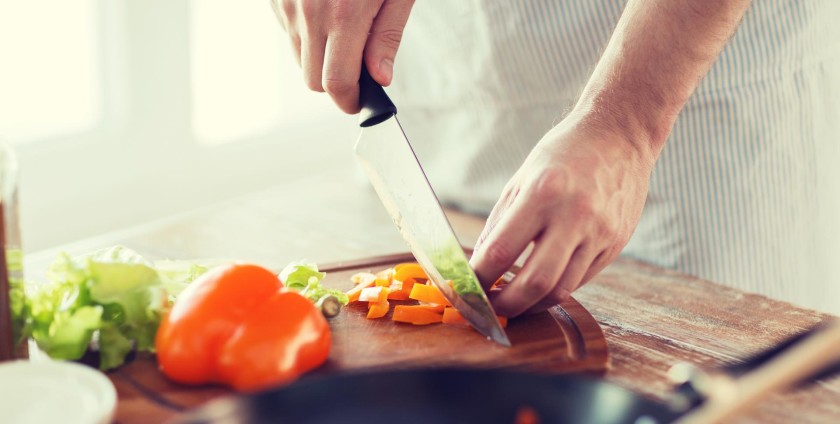 In our office we are able to quickly identify foods that are causing your system to go into over-drive- or said another way- food sensitivities. This can sometimes be a full on food allergy or can be something that is simply causing a fire of inflammation in your body to flicker and flame.
Using Nutrition Response Testing℠ procedures we quickly uncover these sensitivities and course correct. In order to put the body on a healing path through we sometimes add the appropriate nutritional supplementation like digestive enzymes. Still, it is often necessary to avoid these antagonistic foods for 30-90 days. That can sometimes lead patients to ask, so what should I eat?
Though in the world of nutritional (and often misleading) advice, this can be a complicated question.
What I teach patients in my office is fairly simple.
EAT WHOLE FOODS.
This means foods that are as close to being from the ground or farm as possible and without an ingredient label, including:
Organic vegetables
Fermented foods (raw sauerkraut, kimchi, kefir etc.)
Organic fruits (in moderation)
Grass fed/organic animal products whenever possible
Organ meats and bone broths
Raw, unpasteurized dairy products.
This can still lead to overwhelm, so I am going to tell exactly WHERE you can find some of my favorites and where I shop to get them. In future blog posts I will explain why I choose what I choose- but for now I will try to help you get a system in place for your grocery shopping that has you getting the best deals in the most efficient time. These are items that regularly make my shopping list as well as the places I shop.
Costco
Now I know the traditional thinking here can be that if you don't buy in bulk you should not shop at Costco. True- while the majority of items (and especially supplements) are not worth your time, Costco has done a pretty good job of increasing their organic options in recent times. Some items to buy in bulk are here:
Kerry Gold butter– you need to increase more grass-fed/organic butters in your diet. This is a delicious one.
Macadamia nuts– while you don't want to overdue nuts in your diet, these make a delicious snack.
Antibiotic-free bacon– they have the best selection around and you can put half of it in your freezer for later.
Hemp hearts– another great option for protein. Add to smoothies or oatmeal in the morning for a breakfast option beyond eggs.
Sparkling water (La Croix, Pellegrino)- Not all water is created the same, but Costco lets you buy these sparkling ones- a better option than soda- in bulk.
Healthy meat options– Organic chicken, grass-fed ground beef, and occasionally wild-caught salmon. All of these store nicely in your freezer so you are never short on one of the most vital parts of your meal!
Thrive Market
This is an online buying club- most items are not bulk, however you have access to buying some great items that are reviewed by other consumers at great discounts. Like Costco, there is a nominal fee to join but orders over $49 ship free and right to your doorstep (I like that part a lot).
Organic Creamed Coconut– sells in bulk (7 boxes)- great add to smoothies, desserts, oatmeal, bullet-proof coffee, etc for added fat.
Xylitol– (Now Foods brand)- another option for use instead of white refined sugar (but still seen as sugar by your body so use in moderation). Ask me to test you for this one as it can cause digestive upset in some.
Gluten-free oats (Bob's Red Mill)- a great alternative to eggs for breakfast, but be sure not to overdo them and add plenty of fat (creamed coconut, almond butter, hemp hearts) to bulk it up and get more protein and fat.
Pork rinds. Yes, pork rinds. (Epic) Sourced from clean pigs. High protein snack with the right amount of flavor and crunch.
Grass-fed Collagen Bars (Primal Kitchen)- a high protein, tasty snack made with collagen. Chocolate/almond is my favorite.
Original Graze Sticks (Mission Meats)- clean, tasty protein snacks.
Organic Coconut Aminos (Thrive Market)- tasty sweet and savory seasoning to add to meat and/or vegetables.
Salad Dressings (Primal Kitchen)- most salad dressings have a ton of extra ingredients besides oil and seasonings. These are tasty and simple and great option for when there isn't time to make your own.
Califia Farms unsweetened almond milk– carrageenan free (no matter which brand of almond/coconut or rice milk you choose make sure it is devoid of this ingredient).
Organic vegetables- be daring, be bold. Try ones you have not before. Sauté them in your bacon fat with salt and pepper. Invest in a spiralizer if have kids or are just a big kid at heart to make creative "pastas" out of vegetables like zucchini/squash.
Organic eggs– Not "free range", but organic. Yes the slightly more expensive ones. You are worth the extra cost.
Most importantly- re-invent grocery shopping. Take and extra hour on a Saturday to read labels and slowly peruse the aisles looking for what exactly intrigues your own palette. You will be a savvy shopper in no time!
Leave a comment below sharing some of your own favorites. Click here to receive information about additional one-on-one coaching or call us at 720-460-0766.
TAGS :
Costco food allergies food sensitivities healthy fats inflammation Natural Grocers Nutrition Response Testing℠ nutritional supplementation protein Sprouts Thrive Market whole foods
0 Comment