Live well. Be well.
---
designed clinical nutrition. herbal medicine. acupuncture.
Congratulations on taking your first step to getting your health back!
Request a free copy of "The Five Reasons Your Health is Struggling to Improve"
Natural Healing
Natural healing through whole food nutrition and acupuncture involves basic diet changes, supplementation, and improved function through detoxification and increased circulation. With a specific and highly customized approach we will figure out what is best for you and within weeks you will feel and function better.
Designed Clinical Nutrition
Whole food supplements provide COMPLETE nutrient sources that the body needs, not just fragmented isotopes. These high quality products combined with the Nutrition Response Testing℠ method allows us to precisely identify nutritional sources & dose you according to your unique body's needs.
Acupuncture
Acupuncture is part of a medical system called Traditional Chinese Medicine (TCM) that has been used to diagnose, treat and prevent illness for over 3,000 years. Acupuncture is proven to remedy acute or chronic ailments, relieve pain, improve fertility, optimize pregnancy, enhance recuperative abilities, and strengthen the immune system.
Welcome to Paramount Wellness!
Meet the Practitioner
Erika Schultz is a Licensed Acupuncturist (LAc) and a certified Applied Clinical Nutritionist (ACN). Erika holds a Masters of Oriental Medicine and Acupuncture fromAOMA Graduate School of Integrative Medicine and advanced certifications in clinical nutrition through Texas Chiropractic Collegeand Ulan Nutritional Systems, Inc. She has a Bachelor's degree in Psychology and Family Studies from Central Michigan University and a 200+ hour Hatha (Roots) Yoga Certification from Vital Yoga.
LEARN MORE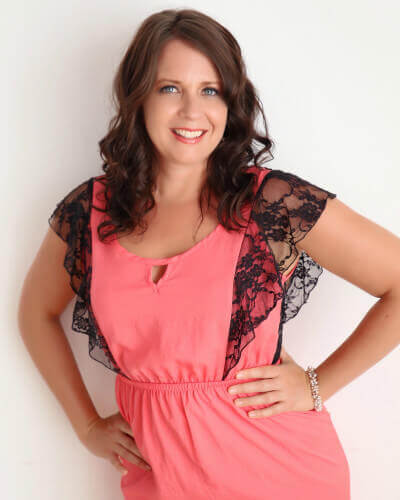 WHAT WE OFFER
Our Services
Health and healing naturally and completely.
Nutrition Response Testing℠
A non-invasive system of analyzing the body to determine the underlying causes of non-optimal health.
Acupuncture & Herbal Medicine
A medical system called Traditional Chinese Medicine (TCM) used to diagnose, treat and prevent illness for over 3,000 years.
Nutrition Coaching
Empowering people to take back their health safely and naturally through whole food nutrition.
Cleansing & Detox
Helping patients purify, nourish, and maintain a healthy body and weight.
The Situation
HOW DID WE GET HERE?
At Paramount Wellness our primary focus is to provide you with the nutrients and healing that your body no longer receives due to the lack of nutrients in available foods. Many of these foods are:
Subject to agricultural practices designed to cut costs and mass produce food (i.e. GMO foods)

Grown in nutrient depleted, sometimes toxic, soils

Heavy with antibiotics and hormones, nutrient depleted

Produced using food manufacturing models based on cost cutting, mass production and increased shelf life

Fast food, prepackaged and processed
I was first introduced to Nutrition Response Testing while helping my mom treat some health issues she was experiencing (namely, Non-Hodgkins Lymphoma).  I didn't realize I had any bad symptoms at the time and assumed that any issues I had were just a result of me getting older.  Little did I realize that our bodies […]

I highly recommend Paramount Wellness & Nutrition Response Testing to everyone
Prior to starting the program I felt horrible.  I had poor energy, poor sleep, irritability, headaches, gum inflammation, and body aches.  Now, I can see the sunshine through the rain!  Zero headaches; gradual improvement with body aches resulted in better energy and sleep; irritability is improving; my overall health and quality of life has become […]

no more headaches
I used to think I was going to have to quit my job because of how I felt. Now, that thought never crosses my mind. I happily go to work! 🙂 (B.M.)
Before coming to Paramount Wellness, I was generally out of control with diet, was feeling overwhelmed by weight and not being able to control my intake, food thoughts and cravings. I saw no way out of this cycle. After starting the program, I have less cravings overall; my sugar and salt cravings have decreased more […]
Better periods My periods have become regular with normal duration.  I need little to no ibuprofen for cramping and the breast tenderness has completely subsided. -JL Contact us to learn more about how we can help with your condition at info@paramountwell.com and follow our Facebook page. 

regular & painless periods
One man's journey to restored health… I was a healthy person living my life, raising my kids, working, jogging and playing tennis and on no medications. While working on my home, I ruptured three disc in my low back, fracturing one vertebra, severing nerves in that area. Being mostly paralyzed from the waist down for over […]

a new lease on life
Nutritional coaching  for weight loss, improved energy and immune health I was tired, overweight, suffering chronic sinus problems, sexual side effects, obsessiveness, depression and a lack of focus. Since I started Nutrition Response Testing I have seen many improvements. In the last three months I have lost 9 lbs without changing significant things. I have more […]

weight loss, improved energy and immune health
I was in and out of pain throughout my body on a regular basis. I was stressed out a lot and having issues with bloating and digestion. After just two months on a nutrition program, I feel mostly pain free and my bloating and digestion has improved tremendously! -JB

reduced pain and improved digestion
I could not handle stress in any way. It would keep me up at night and I felt anxious all day. Now, I can sleep , my anxiety is almost non-existent and I am clear-headed. -JS

improved stress handling
My sleep has improved ten-fold. I can go back to sleep if I am awakened now and I am sleeping through the night! -JS

improved sleep
I could not grasp anything with much strength.  After just six weeks of being on a nutrition program,  I barely know that I have any kind of neck discomfort and feel as if I have regained almost all of my strength. -JS

improved motor control & strength of hands
I was having trouble losing weight, had obsessive-compulsive issues, sexual side effects, sinus issues and a great deal of grief. I was tired, sad and feeling no motivation. After just 6 weeks on a Nutrition Response Testing program and avoiding gluten, my mind is calmer, my body smaller and sleep is better. My obsessiveness is […]

obsessive-compulsiveness and depression
Last night I had only one "episode" and it was short and much less intense. And, for the first time since all of the issues started, I was able to sleep part of the night on my right side! So pleased!!! And looking forward to more success with this painful issue! Erika- I can't thank […]

acupuncture for a good night sleep
"I was experiencing rapid heart rate and heart pain at night while lying down and it made it very difficult to sleep. I sought help through my PCP, was referred to a cardiologist and underwent significant testing: ultrasound, ECHO, stress test… the bills amounted to over $14,000. (a financial disaster had I been uninsured). After […]

heart pain and rapid heartbeat
For years I have had stomach problems and have sought help in fixing it with the medical community. After many thousands of dollars later a great chain of events happened to bring me into a nutritionist's office. I would go through periods of time where everyday I would feel nauseous, light headed, and sometimes vomit. […]

chronic digestive issues
Erika is a highly intuitive acupuncturist who also has a wealth of training and knowledge. I have visited numerous acupuncturists for my personal healing process, and my experience with Erika was that she honed right into the source of my problem and helped the energy to be released and dissipate.- KL

intuitive healer
I had a numbness in my leg for years and my physician said there was not anything that could be done for it. I also had trouble sleeping and would be up every few hours to use the bathroom. I was constantly tired and had no energy. I also had lower back problems and even […]

acupuncture for better sleep, energy & pain
So many things in my body and life have improved since I started on the program with Erika that it would be quite time consuming to go through all the ways in which I feel better. So for now I'll just say this: today my inner fire burns brighter than it has in many years. […]

renewed vitality
My blood pressure was up, I had varicose veins that were very painful and my sleep was very poor. Thank you, Erika, I am so happy I met you- you are the best- because now my blood pressure is good, the veins look so much better, the pain is gone and my sleeping is so […]

acupuncture for high blood pressure
I have had red, non-itchy circular rashes that appear all over my feet, ankles and right hand for over 15 years. In the last year the rashes have appeared on my thighs, arm pit, and left hand. As of 1.5 weeks ago I started taking two supplements for removing bacteria that appeared during testing of […]

chronic skin conditions
FROM OUR BLOG
LATEST

POSTS
Jan, 18, 2018

Erika Schultz, Denver Acupuncturist, Nutritionist

We have officially entered the new year! This is the prime time to set goals for a refreshing new start, whether it be to lose…

Dec, 14, 2017

Erika Schultz, Denver Acupuncturist, Nutritionist

The Holidays are here! This means bright lights, delicious meals, present hunting, and family time. Unfortunately, a lot of stress can also come with all…
MAKE AN APPOINTMENT
We make it a priority to offer flexible appointment times to accommodate your unique scheduling needs.
address
4907 W. 29th Avenue
Denver, CO 80212
Contact
info@paramountwell.com